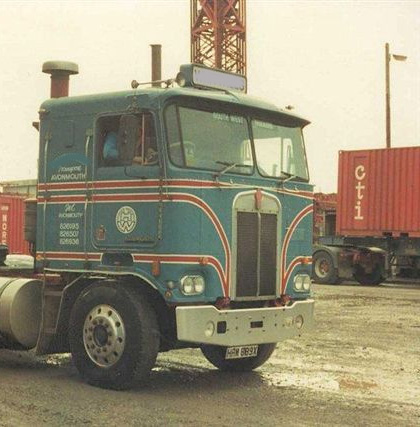 The Resource Conservation and Recovery Act (RCRA) requires you to document all shipments of regulated hazardous wastes. Domestic transportation is documented using Uniform Hazardous Waste Manifests, which are shipping documents prescribed by the US Environmental Protection Agency (EPA) which revises Manifest forms occasionally—including major changes back in 2006. Now EPA has acted again, to create an electronic manifest ("e-Manifest") option that will take force once EPA finishes the web-page data system required to receive and manage electronic filings.
What Information Do Manifests Require?
Most shipments of hazardous waste offsite for further management (usually by a RCRA-permitted treatment, storage and disposal facility (TSDF) or recycler) require a Uniform Hazardous Waste Manifest (EPA Form 8700-22) and, when necessary, one or more Continuation Forms (Form 8700-22A). Each Manifest requires the following information about the waste(s) in the shipment:
Generator's name, mailing address (and site address, if different), telephone number, and EPA ID Number

Each transporter's name and EPA ID Number

Description of the nature and quantity of wastes shipped

Name, address, telephone number, and EPA ID number of the facility designated to receive the waste

Number and types of containers used

Special handling instructions (if any)

Any significant discrepancies between the waste as described on the manifest and the waste actually shipped

Emergency response telephone number

Generator's/offeror's certification of the accuracy of the information presented, and that a waste minimization program is in place.
Nationally, at least four copies of the manifest are required for each shipment. All are signed by the generator and presented to the initial transporter. Additional copies may be required if the shipment involves interim destinations or more than one transporter (and some states, such as California, require additional copies for the state's hazardous waste regulators). The transporter signs the manifests to acknowledge receipt of the shipment, and returns one copy to the generator. The remaining copies accompany the shipment to its destination, where the recipient—typically, a TSDF—adds a signature acknowledging receipt. One signed copy is retained by the TSDF; another signed copy must be returned to the generator within 30 days; and other copies are returned to the transporter(s).
Collectively, all this paperwork is intended to ensure that every party knows its responsibilities, knows that every other party is authorized to participate, and knows that copies will be available to track down any non-compliance. But it adds up to a lot of paper – EPA estimates up to 5.6 million Manifests and Continuation Sheets annually, completed and tracked by 160,000 entities.
How—And when—Will e-Manifests Be Available?
Congress revised RCRA in 2012 to require EPA to develop an optional e-manifest system for use by regulated parties (the "Hazardous Waste Electronic Manifest Establishment Act"). These amendments directed EPA to issue rules by October 2013, but they have just been published in the February 7, 2014 Federal Register. The rules are effective August 6, 2014, but fees and other compliance provisions (including specific electronic formats) will only apply once EPA establishes a working data collection and management system. By law this should be no later than October 5, 2015.
The e-Manifest system will provide waste handlers with the option to complete, sign, transmit, and store manifest information electronically in EPA's electronic system – but it also allows users to continue to process paper Manifests (at least initially; EPA's stated goal is a fully electronic system). States that currently receive and collect paper manifest copies will receive manifest data electronically from the system. All provisions will trigger at the same time, including the following:
Availability of an operational national e-Manifest system, including provisions for delegation to states that qualify to assume state-level management.

Application of e-Manifest requirements to each shipment unless paper is requested and used by a waste handler that opts out of the electronic system (if any handler of a particular manifest opts out, then paper copies will be required for all participating parties).

Eligibility to track shipments not subject to manifest requirements (e.g., universal wastes and state-only wastes exempt from RCRA).

Continuation of other requirements that may require paper copies, including requirements of other RCRA provisions (such as Land Disposal Restriction (LDR) certifications, shipment Exception Reports and Discrepancy Reports, and import/export documentation) and Department of Transportation hazardous materials regulations (including requirement that a paper copy of a shipping paper accompany each shipment).

Fees for Manifests submitted to the system, in paper and electronic form.

Capability to transmit waste receipt data for generators' hazardous waste Biennial Reports.

Provisions for public access to information (providing for confidential business information (CBI) claims).
EPA identifies substantial savings in users' compliance time burdens, and benefits from flexible real-time data covering routine hazardous waste shipments and transportation incidents as well. The agency anticipates that these benefits will lead to general adoption of e-Manifesting over time.
Implementation Checklist:
If your organization is involved in hazardous waste transportation, consider the following checklist:
Does my organization participate in hazardous waste transporation?
Hazardous waste generator initiating shipments?

Hazardous waste transporter?

Destination facility (TSDF, recycler)?
Does my organization comply with applicable hazardous waste manifest requirements, including preparation and distribution of paper copies as required?
Does my organization also provide electronic record keeping and tracking?
Do electronic system specifications conform to emerging e-Manifest requirements from EPA?
Where Can I Go For More Information?
EPA Hazardous Waste E-Manifest webpage

Revised rules adopting e-manifest requirements (Federal Register version)

EPA's e-Manifest ListServe, which can be joined to receive emails about ongoing developments – subscribe by sending a blank email message to eManifest-subscribe@lists.epa.gov
Specialty Technical Publishers (STP) provides a variety of single-law and multi-law services, intended to facilitate clients' understanding of and compliance with requirements. These include:
About the Author

Jon Elliott is President of Touchstone Environmental and has been a major contributor to STP's product range for over 25 years. He was involved in developing 16 existing products, including Environmental Compliance: A Simplified National Guide and The Complete Guide to Environmental Law.
Mr. Elliott has a diverse educational background. In addition to his Juris Doctor (University of California, Boalt Hall School of Law, 1981), he holds a Master of Public Policy (Goldman School of Public Policy [GSPP], UC Berkeley, 1980), and a Bachelor of Science in Mechanical Engineering (Princeton University, 1977).
Mr. Elliott is active in professional and community organizations. In addition, he is a past chairman of the Board of Directors of the GSPP Alumni Association, and past member of the Executive Committee of the State Bar of California's Environmental Law Section (including past chair of its Legislative Committee).
You may contact Mr. Elliott directly at: tei@ix.netcom.com.