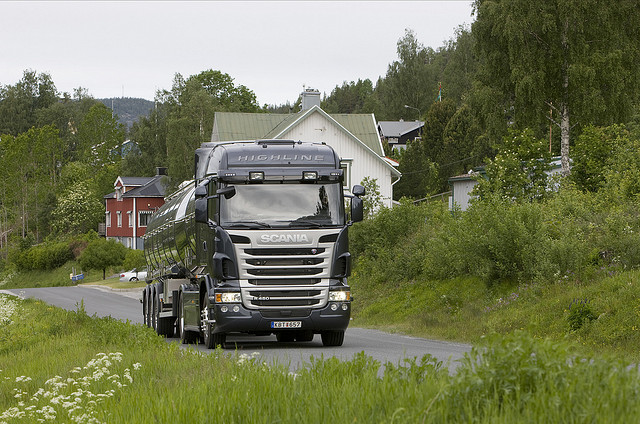 Recently, the U.S. Pipeline and Hazardous Materials Safety Administration (PHMSA) and Federal Motor Carrier Safety Administration (FMCSA) issued a new series of notices concerning hazardous materials handling and driver recordkeeping procedures. CMV drivers and transporters of hazardous materials should be alert to the following:
Driver-Vehicle Inspection Reports: FMCSA has published a notice of proposed rulemaking that would rescind the requirement for CMV drivers operating in interstate commerce (except drivers of passenger-carrying CMVs) to submit, and motor carriers to retain, driver-vehicle inspection reports when the driver has neither found nor been made aware of any vehicle defects or deficiencies. This proposed rule is intended to remove a significant information collection burden without adversely impacting safety. (78 FR 48126)
Conditions for Recording Driver Meal Breaks as Off-Duty: FMCSA has revised its regulatory guidance published on April 4, 1997, concerning the conditions that must be met for a CMV driver to record meal and other routine stops made during a work shift as off-duty time. The revisions were made because the existing guidance included an unenforceable performance standard for assessing the validity of a break that was recorded as off-duty; and the agency believed it had the effect of discouraging drivers from taking breaks during the work day and documenting such breaks in their logbooks. (78 FR 41852)

Procedures to Ensure LPG Is Properly Odorized: PHMSA has issued a safety alert notice to advise shippers and carriers of liquefied petroleum gas (LPG) of the recommended procedures to ensure that LPG is properly odorized to enable detection of any unintended release or leak of the gas. (78 FR 42818)

Unloading or Transloading Hazmat from Heated Rail Tank Cars: PHMSA has issued safety advisory guidance for persons responsible for unloading or transloading hazardous materials from rail tank cars when the rail cars must be heated to prepare the contents for unloading or transloading. The guidance includes the following recommendations (78 FR 41853):

Written safe operating procedures should be developed and followed when hazardous materials are heated in a rail tank car for unloading or transloading.

The heating process applied to the rail tank car, and the pressure and temperature inside the rail tank car, should be monitored to ensure that over-pressurization of the rail tank car does not result.

The facility operator should designate an employee responsible for monitoring the heating process. The employee should be thoroughly knowledgeable of the nature and properties of the material contained in the rail tank car as well as procedures to be followed in the event of an emergency.

Hazardous materials employees involved in heating rail tank cars should be trained in all aspects of the heating process that they are responsible for performing.
The STP publication DOT Hazardous Materials Transportation & Motor Carrier Safety: Federal Regulatory Guide has recently been updated (Update #166, September 2013).