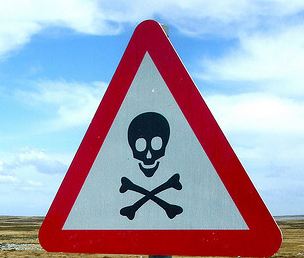 Cal/OSHA's Hazard Communication Standard (HCS) is designed to ensure that employers evaluate and classify the hazards of workplace chemicals, and that both employers and employees receive relevant information about those hazards. HCS requires all employers with hazardous chemicals in the workplace to develop, implement, and maintain a workplace hazard communication program to inform employees about the hazardous chemicals to which they may be exposed. HCS also requires manufacturers and importers of hazardous chemicals to classify the hazards of the chemicals that they produce or import, and distributors to pass this information to end-users.
Effective July 1, 2013, Cal/OSHA's HCS has been substantially revised to conform to recent changes in federal OSHA's HCS and the United Nations Globally Harmonized System of Classification and Labelling of Chemicals (GHS), including replacement of Material Safety Data Sheets (MSDSs) with Safety Data Sheets (SDSs).
Major Changes to the Hazard Communication Standard
A number of HCS requirements have been updated to reflect changes in the following areas:
Hazard classification: The definitions of hazard have been revised to provide specific criteria for classification of health and physical hazards, as well as classification of mixtures. HCS requires chemical manufacturers and importers to evaluate chemicals—including chemical mixtures—to determine which ones are hazardous and what hazards they pose, as well as to classify the chemicals according to the hazards identified in the Standard.
Safety Data Sheets: Revisions to HCS substitute a new 16-section format SDS for the MSDS. HCS will require chemical manufacturers and importers to develop or obtain an SDS for each hazardous chemical they produce or import. They can prepare and/or provide SDSs instead of MSDSs beginning July 1, 2013, and must do so effective June 1, 2015.
Labels: Chemical manufacturers, importers, and distributors must ensure that each container of hazardous chemicals is labeled with the following information: product identifier, signal word (such as "warning" or "danger"), hazard statement, pictogram, precautionary statement(s), and contact information of the chemical manufacturer, importer, or other responsible party.
The new requirements in these three major areas of the revised Standard are phased in over a 2 ½-year period, with the first compliance date being December 1, 2013 (at which time employees must be trained to recognize the new label and Safety Data Sheet formats). During the transition period, employers may comply with either the 2004 or 2013 version of 8 CCR 5194, or both.
STP has recently released an update to OSHA Auditing: California Occupational Health & Safety Audit Guide and Cal/OSHA: Compliance and Auditing and also publishes the following health and safety guides:
photo credit: World of Good via photopin cc