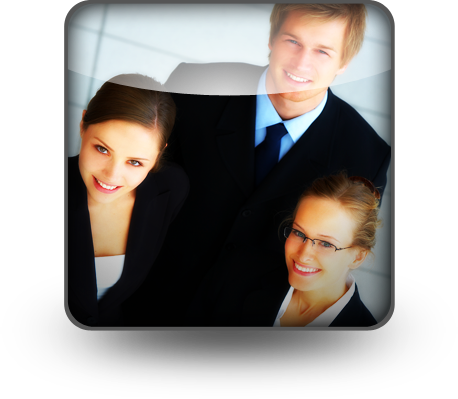 As you look around your office, are there any summer interns working away? And if so, are they being paid for their efforts, are they receiving academic credits, or are they working to build their resumes, portfolios and connections?
You should know that the answer to the second question should be controlled not just by your employer's policies, but also by minimum wage provisions of the US Fair Labor Standards Act (FLSA) and state labor laws. FLSA is administered nationally by the US Department of Labor's Wage and Hour Division (WHD), which applies regulations and policy guidelines, and sues errant employers in federal court. Aggrieved interns can also sue, claiming they were mis-classified employees now owed back wages. Two weeks ago, the Southern District of New York issued a decision in a case by interns in the entertainment media that offers potentially expensive reminders of FLSA's requirements.
What Does the Latest Case Hold?
In Glatt v. Fox Searchlight Pictures, Inc., two interns who had worked on the "Black Swan" movie sued claiming Searchlight and its parent corporation Fox Entertainment Group (FEG) had violated FLSA by not classifying and paying them as employees. They described a "centralized unpaid internship program" operated by FEG on behalf of its 800 subsidiaries, and sought to certify a class action on behalf of other interns in FEG companies.
The court first considered whether FEG and/or Searchlight controlled the interns' workplace activities in ways that would tend to qualify as "employers," and found that they did because they met all of the following criteria:
Hiring and firing power

Ability to supervise or control work schedules or conditions

Determination of the rate and method of payment [i.e., zero for interns]

Maintenance of employment records.
Having decided that the interns might be employees, the court then considered whether the plaintiffs fell under an exemption allowing employers to "hire" unpaid interns. WHD applies a U.S. Supreme Court decision that when a person works "only [for] his or her own interest" then that person is not an employee of the entity that provides aid or instruction, and excludes interns who receive training for their own educational benefit if the training meets the following criteria:
The internship, even though it includes actual operation of the facilities of the employer, is similar to training which would be given in an educational environment

The internship experience is for the benefit of the intern

The intern does not displace regular employees, and works under close supervision of existing staff

The employer that provides the training derives no immediate advantage from the activities of the intern; and on occasion its operations may actually be impeded

The intern is not necessarily entitled to a job at the conclusion of the internship

The employer and the intern understand that the intern is not entitled to wages for the time spent in the internship [however, FLSA does not allow employees to waive their right to wages].
Applying these criteria to this case, the court found that:
"Glatt and Footman were classified improperly as unpaid interns and are "employees" covered by the FLSA and NYLL [New York Labor Law]. They worked as paid employees work, providing an immediate advantage to their employer and performing low-level tasks not requiring specialized training. The benefits they may have received—such as knowledge of how a production or accounting office functions or references for future jobs—are the results of simply having worked as any other employee works, not of internships designed to be uniquely educational to the interns and of little utility to the employer. They received nothing approximating the education they would receive in an academic setting or vocational school. This is a far cry from Walling [a precedential case referenced by the parties], where trainees impeded the regular business of the employer, worked only in their own interest, and provided no advantage to the employer. Glatt and Footman do not fall within the narrow "trainee" exception to the FLSA's broad coverage."
The court also reviewed FEG's internship progam, and the types of activities typically assigned to interns, and granted class action status. FEG and Fox Searchlight now face the prospect of an expensive lawsuit.
Implementation Checklist
Does my organization provide internships?
If so, does my organization control interns' workplace activities, including:
Selecting, continuing and terminating interns?

Claiming the right to supervise or control work schedules or conditions?

Determining the rate and method of payment (if any)?

Maintaining documentation of the interns' activities—term of internship, hours worked, etc?
Does the organization pay interns at least minimum wage and benefits?
If not, do the terms of the internship meet all WHD criteria for sub-minimum wage (including unpaid)?:
Internship is similar to training which would be given in an educational environment?

Internship is primarily for the interns' benefit?

Interns do not displace regular employees?

Interns work under close supervision of existing staff?

Organization derives no immediate advantage from interns' activities?

Interns are not necessarily entitled to a job after their internships?

Compensation (or lack thereof) is clearly explained?
Where Can I Go For More Information?
About the Author

Jon Elliott is President of Touchstone Environmental and has been a major contributor to STP's product range for over 25 years. He was involved in developing 16 existing products,including Workplace Violence Prevention: A Practical Guide to Security on the Job and Directors' and Officers' Liability.
Mr. Elliott has a diverse educational background. In addition to his Juris Doctor (University of California, Boalt Hall School of Law, 1981), he holds a Master of Public Policy (Goldman School of Public Policy [GSPP], UC Berkeley, 1980), and a Bachelor of Science in Mechanical Engineering (Princeton University, 1977).
Mr. Elliott is active in professional and community organizations. In addition, he is a past chairman of the Board of Directors of the GSPP Alumni Association, and past member of the Executive Committee of the State Bar of California's Environmental Law Section (including past chair of its Legislative Committee).
You may contact Mr. Elliott directly at: tei@ix.netcom.com.
STP also produces the following publications: