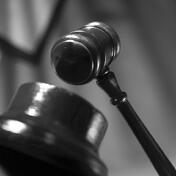 Litigation is an occupational hazard for corporate directors and officers. Fortunately, the hazard of directors' liability can be reduced substantially when the corporation indemnifies them from personal liability arising from their services. Indemnification is an undertaking by a corporation to reimburse legal costs and related expenses incurred to defend a claim, and may also include advances to cover defense costs as they are incurred. Indemnity arrangements may appear in the corporation's charter or bylaws, and/or a separate agreement between the individual and the corporation. State laws govern indemnification, and apply through corporate bylaws and/or employment contracts with directors and officers.
Interpretation and application in individual situations can still be challenging. Two recent decisions by the influential Delaware Court of Chancery highlight ongoing challenges.
General Principles
Most state statutes are based on the American Bar Association's (ABA's) Model Business Corporation Act (MBCA). The MBCA:
Mandates indemnification under certain circumstances.

Authorizes indemnification under additional circumstances.

Authorizes corporations to advance defense costs under similar circumstances.

Authorizes corporations to expand or reduce indemnification and advance provisions, through their articles of incorporation and/or bylaws.
Applicability depends on whether actions by directors and officers meet applicable conduct standards. Indemnification is potentially available in all types of proceedings where costs may be incurred, including administrative and arbitrative proceedings, formal and informal investigations, and civil or even criminal cases. Individual state statutes include many variations on these model provisions.
Mandatory Indemnification
The MBCA and most states require a corporation to indemnify a director or officer who meets the classic common law conditions for indemnification. For example, the MBCA provides the following mandate:
"A corporation shall indemnify a director who was wholly successful, on the merits or otherwise, in the defense of any proceeding to which the director was a party because he or she was a director of the corporation against reasonable expenses incurred by the director in connection with the proceeding."
Permissible Indemnification - or (Non)Indemnification
The MBCA authorizes, but does not require, indemnification in a broader range of circumstances. MBCA generally allows indemnification of a director or officer who is subject to a proceeding because of his or her position, and who meets the following standards:
Acted in good faith

Reasonably believed the following:

If acting in an "official capacity," then undertook the conduct in the best interests of the corporation, or

In all other cases, conduct was "at least not opposed to the best interests of the corporation."

In a criminal proceeding, then had no reason to believe the conduct was unlawful.
Many corporate bylaws mirror these eligibility criteria. If both parties later agree to apply these provisions, the corporation can reimburse the director for qualifying expenses. If they disagree, however, a court may be called upon to compare the facts with the eligibility criteria, and to determine whether to require indemnification.
Consider the following situation, which involved standard indemnification language (Hermelin v. KV Pharmaceutical Company, 2012):
Marc Hermelin was a director and the CEO of KV Pharmaceutical Company. In May 2008, two pharmacies notified KV that they had received oversized morphine sulfate tablets manufactured by KV and distributed by ETHEX Corporation, KV's subsidiary. KV conducted an internal investigation into the cause of the distribution of the oversized tablets, which escalated to a further internal investigation by KV's Audit Committee and ended with Hermelin's termination for cause from his CEO job.
KV reported the termination to the Securities and Exchange Commission (SEC), prompting the Food and Drug Administration (FDA) to investigate KV, ETHEX and Hermelin. Hermelin eventually pled guilty to two strict liability criminal offenses and was barred by the Department of Health and Human Services (HHS) from participating in federal healthcare programs for 20 years. KV agreed with FDA to an injunction against distributing pharmaceuticals until after it could demonstrate full compliance with applicable FDA requirements, and agreed with HHS to dissolve ETHEX rather than risk corporate exclusion from healthcare programs.
KV rejected Hermelin's request for indemnification for his defense costs in the administrative, civil and criminal matters, and for the $1.9 million fine he paid FDA. He then sued to compel these payments, under indemnification provisions of Delaware law and under the mandatory and permissive terms of his indemnification agreement with KV.
The Court rejected his claims for mandatory indemnification. It reasoned his guilty plea did not reflect his "success on the merits" in the criminal matter, even though it avoided the costs and disruption of trial. Similarly, the Court refused to interpret the fact that he had received less than the possible maximum punishment from HHS (i.e., disbarment but no additional fines) as a "success."
However, the Court left open Hermelin's claims for permissive indemnification, noting that his guilty plea covered strict liability offenses and that he had admitted no intentional violation. Therefore, the Court ordered a trial on whether his actions, including the plea, had been made in "good faith," entitling him to indemnification under his agreement with KV.
Compare the following case, where the corporation had modified its indemnification language to allow itself an out (Miller v. Palladium Industries, Inc., 2012):
David F. Miller, III was President, Chief Executive Officer, and a director of Palladium Industries, Inc., and its operating subsidiary VisionAid, Inc. In 2011, VisionAid sued Miller for breach of fiduciary duty as an officer and director of VisionAid and Palladium, as well as for misappropriation, waste, and conversion. Miller requested Palladium to advance his defense costs, under indemnification clauses in the company's by-laws. These clauses include expansive commitments to indemnification, citing Delaware law, as well as the following:
Section 5. Expenses incurred … in defending a proceeding shall be paid by the corporation in advance of such proceeding's final disposition unless otherwise determined by the Board of Directors in the specific case upon receipt of an undertaking by or on behalf of the director or officer to repay such amount if it shall ultimately be determined that he or she is not entitled to be indemnified by the corporation. [emphasis added]
Palladium's board refused to advance expenses, providing the following formal reasons:
Were the board to advance fees and expenses, Palladium and VisionAid would not have funds adequate to meet operating expenses and their own litigation expenses

The company's impaired financial condition and lack of sufficient funds is due in large part to Mr. Miller's conduct at issue in the litigation

In light of the facts known to Palladium, the likelihood that Mr. Miller would be required to repay any advanced funds is high

The likelihood Mr. Miller would be able to perform his repayment obligation is low. Despite Palladium's request, Mr. Miller has not offered to provide collateral that would be sufficient to secure his repayment obligation nor has he provided evidence of his ability to satisfy both the expected judgment and his repayment obligation

It is not in the company's interest to finance an opposition to the company's claims, especially when the would-be recipient of such financing has no demonstrated ability to repay any funds advanced.
Miller sued to enforce his rights to advances and Palladium moved to dismiss. The Delaware Chancellor granted the motion, finding that Palladium's bylaws created a valid procedure for conditioning and rejecting advances otherwise due, and that the board had followed these procedures in this case.
Implementation Checklist
You should review your corporation's indemnification agreements to see if they serve the parties' purposes effectively. Issues to consider when doing so include the following:
Am I familiar with applicable indemnity provisions?
Do I understand the extent to which state and federal laws may mandate my company to provide indemnification and advances against costs, expenses and losses?

Do I understand the extent of the indemnity and advancement available under charter provisions, bylaw(s), or agreement(s), including inclusionary and exclusionary provisions that may apply to my activities?

Do I know what method(s) the corporation uses to provide indemnity (self-funding, insurance, etc.)?

Have I obtained legal advice, independent of the corporation, to fully understand the terms and extent of the indemnity?

Do I have confirmation that shareholders of the corporation have ratified the method(s) of indemnification provided?
Do decisions and actions preserve eligibility for indemnification?
Do my actions preserve my eligibility for indemnification under state law and the corporation's specific provisions for mandatory indemnification?

Do my actions preserve my eligibility for indemnification under state law and the corporation's specific provisions for permissive indemnification?
About the Author

Jon Elliott is President of Touchstone Environmental and has been a major contributor to STP's product range for over 25 years. He was involved in developing 16 existing products,including Workplace Violence Prevention: A Practical Guide to Security on the Job,Securities Law and Directors' and Officers' Liability.
Mr. Elliott has a diverse educational background. In addition to his Juris Doctor (University of California, Boalt Hall School of Law, 1981), he holds a Master of Public Policy (Goldman School of Public Policy [GSPP], UC Berkeley, 1980), and a Bachelor of Science in Mechanical Engineering (Princeton University, 1977).
Mr. Elliott is active in professional and community organizations. In addition, he is a past chairman of the Board of Directors of the GSPP Alumni Association, and past member of the Executive Committee of the State Bar of California's Environmental Law Section (including past chair of its Legislative Committee).
You may contact Mr. Elliott directly at: tei@ix.netcom.com.