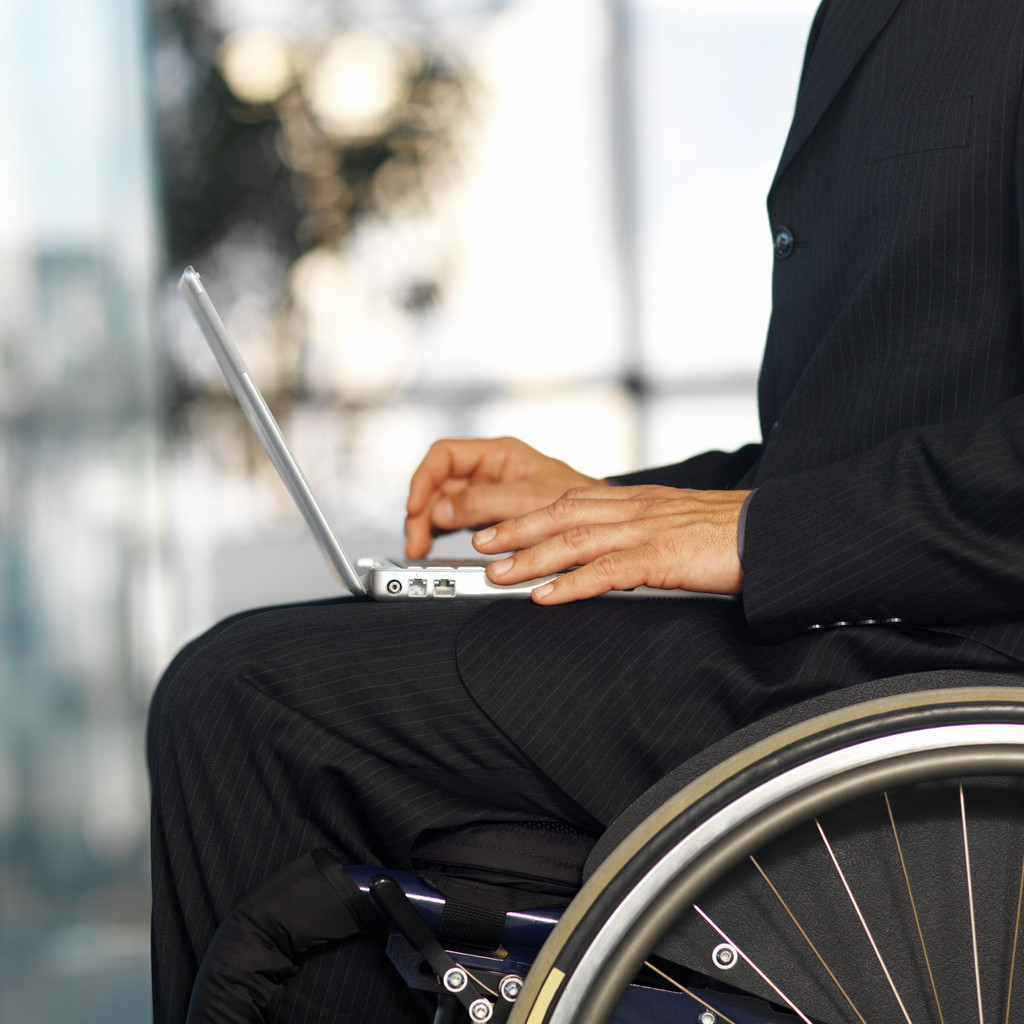 The Civil Rights movement of the 1960s extended beyond the ballot box to enter most U.S. workplaces. Beginning with Title VII of the Civil Rights Act of 1964, federal (and follow-on states') laws seek to ensure employees' rights to equal treatment, by prohibiting employer discrimination against employees because of any characteristics that historically have been the basis for discrimination (dubbed "protected classes"). Federally protected classes presently include the following:
Race

Color

Religion

Sex (or "gender")

National origin

Age (40 and over)

Mental or physical disability, including pregnancy

"Genetic information" about the employee or a family member.
As administered and enforced by the U.S. Equal Employment Opportunity Commission (EEOC) and heard by federal courts, employers can be sued not just for overtly discriminatory mistreatment of employees in protected classes, but for so-called "mixed motive" decisions where an employee believes he or she has been discriminated against even though the employer can make credible arguments that an attacked decision was for non-discriminatory business reasons.
Discriminatory Employment Practices
Title VII applies to virtually every decision involving employees. It declares the following to be "unlawful employment practices":
To fail or refuse to hire or to discharge any individual, or otherwise to discriminate against any individual with respect to his compensation, terms, conditions, or privileges of employment, because of such individual's protected class

To limit, segregate, or classify...employees or applicants for employment in any way which would deprive or tend to deprive any individual of employment opportunities or otherwise adversely affect his status as an employee, because of such individual's protected class characteristics.
Cases of discrimination sort into three broad categories: disparate treatment; disparate impact (also referred to as adverse impact) and harassment. Title VII also prohibits retaliation against applicants, employees, or former employees who complain about discrimination, refuse to participate in discriminatory employment practices against others, or who oppose or complain about such practices.
Mixed Motives, Not All Of Which Are Discriminatory
In many cases, a plaintiff-employee (or potential employee) produces evidence that she or he suffered a negative employment decision based on the defendant-employer's discriminatory animus, while the defendant-employer produces evidence of a legitimate basis for the decision—performance or disciplinary problems, changing business conditions, etc. Courts recognize two stages of proof within such cases:
The plaintiff must provide evidence of a discriminatory reason for the employment decision, after which

The defendant-employer may still escape liability if it can show (by a preponderance of the evidence) that a non-discriminatory reason also played a part, and would have resulted in the same outcome—referred to as a "but for" demonstration.
Courts and Congress have addressed and re-addressed for decades the balance of discriminatory and non-discriminatory motivations necessary to tip the scales toward one party or the other. They started with language from the original 1964 version of Title VII prohibiting discrimination "because of" the target's race, sex, and/or other protected characteristic. The first round culminated with a U.S. Supreme Court decision in 1989 confirming lower court rulings that the discriminatory motive had to be a "substantial factor" in the employer's decision (Price Waterhouse v. Hopkins, brought by an extremely competent professional denied partnership at least in part because some male partners found her to be "macho," and needing "a course in charm school").
Congress responded in 1991 by amending Title VII to reduce that threshold, adding a new subsection that allows some recovery when a discriminatory motive was at least a "motivating factor" in the employer's decision (42 U.S.C. § 2000e-2(m); Civil Rights Restoration Act of 1991). To balance this lower threshold for liability, courts in mixed motive cases can only grant declaratory and injunctive relief plus attorney fees, but cannot award damages or order reversal of the employer's decision (to fire, demote, etc.).
Keeping Motives Un-Mixed
Title VII does not require the employer's motive to be clear and completely untainted at all times. However, an employer should create procedures to keep non-discriminatory motives paramount, and to provide employees with internal procedures to complain about decisions they believe are tainted by discrimination.
State anti-discrimination laws tend to follow Title VII, but often include state-specific variations. For example, in February 2013 the California Supreme Court interpreted how to apply the "because of" provision of that state's Fair Employment and Housing Act (FEHA) to mixed motive cases. When the FEHA provision was enacted in 1980, federal courts were still applying the "substantial factor" test discussed above, and the state legislature has never copied Congress with any amendments lowering that threshold. Accordingly, the Court ruled that FEHA's "because of" provision should be interpreted to continue to apply the "substantial factor" test, not the lower "motivating factor" test. (Harris v. City of Santa Monica). This decision marks a rare situation in which California laws are less protective of employee rights than their federal counterparts.
Implementation Checklist
Has your organization established a formal policy prohibiting workplace discrimination?

Does it identify protected classes (race, sex, etc.) under federal and applicable state laws?

Does it identify common forms of discrimination (e.g., quid pro quo, hostile environment)?

Does the organization provide training to supervisors and other personnel?

Does the organization provide reporting and response mechanisms?
Has your organization established formal policies and procedures for hiring, employee management (including evaluation and discipline)?
Does your organization implement and enforce these policies uniformly?
Are implementation and enforcement policies documented with sufficient detail and specificity as to be useful if a claim of discrimination arises?
Where Can I Go For More Information?
EEOC provides extensive information on sexual discrimination and harassment on its website

EEOC also maintains a webpage listing what it refers to as (state and local) Fair Employment Practice Agencies (FEPAs) and Tribal Employment Rights Offices (TEROs), at

www.eeoc.gov/field/sanfrancisco/fepa.cfm
About the Author

Jon Elliott is President of Touchstone Environmental and has been a major contributor to STP's product range for over 25 years. He was involved in developing 16 existing products,including Workplace Violence Prevention: A Practical Guide to Security on the Job,Securities Law and Directors' and Officers' Liability.
Mr. Elliott has a diverse educational background. In addition to his Juris Doctor (University of California, Boalt Hall School of Law, 1981), he holds a Master of Public Policy (Goldman School of Public Policy [GSPP], UC Berkeley, 1980), and a Bachelor of Science in Mechanical Engineering (Princeton University, 1977).
Mr. Elliott is active in professional and community organizations. In addition, he is a past chairman of the Board of Directors of the GSPP Alumni Association, and past member of the Executive Committee of the State Bar of California's Environmental Law Section (including past chair of its Legislative Committee).
You may contact Mr. Elliott directly at: tei@ix.netcom.com.