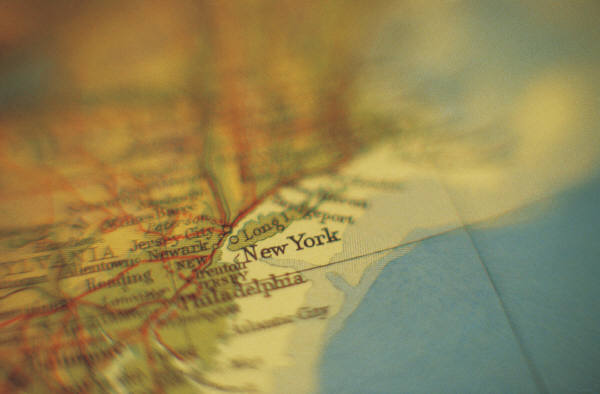 As 2013 progresses, governments throughout North America are considering whether and how to expand regulation of greenhouse gas (GHG) emissions in order to reduce climate change. For example, I recently wrote about California's first sale of GHG emission allowance as part of its "AB 32" cap-and-trade program.
Many jurisdictions are looking to efforts in the Northeast by the multi-state Regional Greenhouse Gas Initiative (RGGI), to develop and implement common programs and requirements. As of 2013, RGGI involves nine states (these states are Connecticut, Delaware, Maine, Maryland, Massachusetts, New Hampshire, New Jersey, New York, Rhode Island, and Vermont); New Jersey withdrew at the end of 2011). RGGI started as a planning and goal-setting exercise, which led in 2003 to an RGGI Action Plan, which called for development of a multi-state cap-and-trade program covering GHG emissions, with the following parameters:
Emphasizing uniformity across the participating states

Building on existing successful cap-and-trade programs

Ensuring that the program is expandable and flexible

Allowing other states or jurisdictions to join in the initiative

Starting the program simply by focusing on a core cap-and-trade program for power plants

Focusing on reliable offset protocols (i.e., credits for reductions outside of the power sector) in a subsequent design phase.
RGGI operates under a Memorandum of Understanding (MOU) signed by governors of its member states, effective in 2007. The MOU establishes annual CO2 emission caps in each state (caps are constant for 2009 through 2014, and then decline by 2.5 percent each year for 2015 through 2018). These are further disaggregated to source-specific allowances for electric generating units with a nameplate capacity of at least 25 megawatts, and which burn at least 50 percent fossil fuels. Details for actions by RGGI, states, and regulated entities are set forth in a model cap-and-trade rule first issued in 2006 and adopted by participating states. Beginning in September 2008, RGGI Inc. conducts quarterly auctions of allowances – roughly 500 million allowances (one metric ton of CO2 equivalent each) have been auctioned, raising $1.2 billion for investment in GHG-reducing and energy-saving projects in member states.
During 2012, RGGI conducted a program review, and developed proposals for revisions to the program (and the associated MOU and model cap-and-trade rule). The program review revealed:
A significant excess supply of allowances compared to regional emission levels.

Existing cost control measures appear likely be ineffective in controlling costs if the emissions cap is made binding.
In response to those findings, the participating states are proposing to:
Cut the regional cap dramatically, from 165 million short tons in 2012 to 91 million in 2014, then continuing to reduce totals by 2.5% annually through 2020.

Expand and refine offset provisions (including new provisions for forest management projects).

Establish a reserved quantity of allowances, in addition to the cap, available if defined allowance price triggers are exceeded (Cost Containment Reserve (CCR)).

Revise the Model Rule to reflect these changes.

Continue ongoing reviews, including attention to the possibility of "leakage" if capacity is (re)located outside the participating states to avoid RGGI requirements, but transmits electricity into the participating states.
RGGI is taking comments, and sponsored a meeting on February 11, 2013 to discuss the revisions. Each RGGI state will conduct its own review, with their collective goal being to complete state specific processes and revisions in time for all RGGI states to implement the revised program beginning on January 1, 2014.
If your organization's activities generate GHG emissions, you should review these RGGI efforts, and consider offering comments. RGGI serves as an important model for emerging cap-and-trade efforts elsewhere, so even if you're not in the northeastern U.S., you should consider these pending revisions.
Where can I go for more information?
• RGGI's Internet site at www.rggi.org
About the Author

Jon Elliott is President of Touchstone Environmental and has been a major contributor to STP's product range for over 25 years. He was involved in developing 16 existing products, including Environmental Compliance: A Simplified National Guide, Greenhouse Gas Auditing of Supply Chains and The Complete Guide to Environmental Law.
Mr. Elliott has a diverse educational background. In addition to his Juris Doctor (University of California, Boalt Hall School of Law, 1981), he holds a Master of Public Policy (Goldman School of Public Policy [GSPP], UC Berkeley, 1980), and a Bachelor of Science in Mechanical Engineering (Princeton University, 1977).
Mr. Elliott is active in professional and community organizations. In addition, he is a past chairman of the Board of Directors of the GSPP Alumni Association, and past member of the Executive Committee of the State Bar of California's Environmental Law Section (including past chair of its Legislative Committee).
You may contact Mr. Elliott directly at: tei@ix.netcom.com.