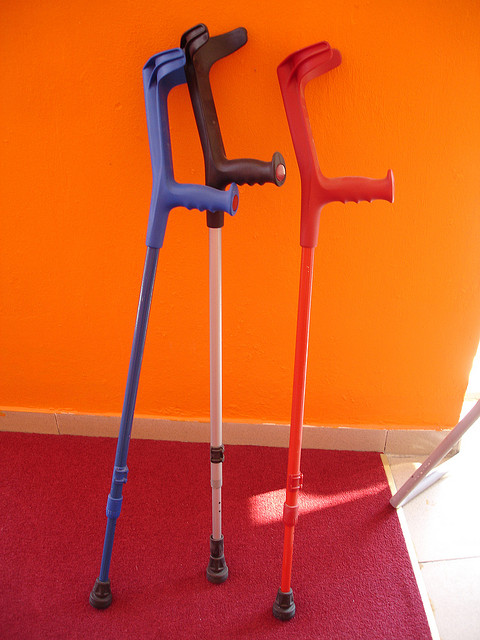 The Occupational Safety and Health Administration (OSHA) has updated its recordkeeping rule to expand the list of severe injuries (including amputations) that all employers must report. An increase in good reporting and recordkeeping is a best management practice and an essential part of helping employers ensure and maintain the safest working environments for their employees.
One of the biggest hazards workers face when handling heavy machinery in industrial facilities or on construction sites is amputations and severed limbs. OSHA defines amputation "as the traumatic loss of a limb or other external body part. Amputations include a part, such as a limb or appendage, that has been severed, cut off, amputated (either completely or partially); fingertip amputations with or without bone loss; medical amputations resulting from irreparable damage; and amputations of body parts that have since been reattached."
These injuries often result in permanent disability and can change an individual's life entirely. Amputations can occur in any number of ways, and across various industries, often as a result of equipment being handled or safeguarded incorrectly, during power equipment malfunctions, or when heavy loads are accidentally unloaded incorrectly or dropped.
Heavy machinery is used in many industries, particularly in construction, and poses a greatest risk for amputation during machine set-up, machine maintenance, clearing of jams, and cleaning and lubricating. Because mishandled machinery is so dangerous, safeguarding machinery is one of the most important precautions that employers can implement. Tripping devices, barrier guards, and bump switches can mean the difference between minor accidents and severed limbs. Even if machinery does not come manufactured with such safety devices, employers should install them independently, ensuring they are secure, durable, and tamper resistant.
Safe work procedures and proper training of employees are also critical factors for ensuring worker safety. Formal, written instructions on how each task should safely be performed should be provided to employees and they should be required to wear appropriate attire and personal protection. Loose clothing, long unbound hair, and jewelry (including rings) can all get caught in machinery and result in serious accidents.
For more information on the updated recordkeeping rule see OSHA's new Fact Sheet, "Updates to OSHA's Recordkeeping Rule: Reporting Fatalities and Severe Injuries" at www.osha.gov/recordkeeping2014/OSHA3745.pdf.
STP has recently released an update to OSHA Auditing - Federal Compliance Guide: Facilities: The Complete Safety & Health Audit Checklist and also publishes the following related guides: