As part of the year in review series, insurance expert Barry Zalma identifies his three most significant insurance law cases of 2012. Here is his second selection:
Case 2: Indisputable Evidence Needed For "Fairly Debatable Defense"
Get Evidence Before Denying a Claim
The Supreme Court of Utah was asked to resolve whether a "fairly debatable" defense to a bad faith claim must be resolved by summary judgment in Chad Jones v. Farmers Insurance Exchange, 2012 UT 52 (Utah 08/28/2012). The issue arose when Chad Jones sued his insurance company, Farmers Insurance Exchange, for breach of contract, bad faith breach of contract, and intentional infliction of emotional distress after Farmers denied his insurance claim. Farmers defended by arguing that it did not breach its contract because Mr. Jones's claim was "fairly debatable" or, as declared in other jurisdictions, there was a "genuine dispute" between Jones and Farmers.
Mr. Jones was involved in an automobile accident with another driver on October 11, 2001. Mr. Jones was not at fault. In the accident, Mr. Jones injured his back, knee, ankle and wrist. The at-fault driver had a liability insurance policy limit of $25,000, which Mr. Jones accepted. Mr. Jones was insured by Farmers with an underinsured motorists (UIM) policy limit of $30,000. Mr. Jones made a UIM claim with Farmers in 2005 for the full $30,000 policy limit. Ultimately, the only disputed aspect of the UIM claim was a dental bill for cracked teeth. Mr. Jones visited Richard Hughes, D.M.D., about four years after the accident. Dr. Hughes submitted a report to the insurance company stating that Mr. Jones required extensive dental repair, including porcelain onlays, to restore five teeth due to fractures; a root canal due to exposure; and six crowns due to premature wear, likely from stress or an altered bite. Dr. Hughes's record states, "These fractures/breaks could have been caused by traumatic force. It was reported by the patient that he was in an automobile accident 4 years ago and injured his mouth. He was aware that he had broken his tooth but was involved with several medical procedures that took precedence."
Farmers file noted there was no support, other than the Jones' statement that the damage to his teeth resulted from this loss. Insured makes no mention of his teeth until he sees the dentist 4 years after the accident; there is no facial trauma noted in the ER report, Dr. Gordon's report or the PT reports. Farmers, convinced that the dental problems were not related to the accident, rejected the dentist's estimate of $14,000 and offered Mr. Jones $5,000 for his UIM claim.
Mr. Jones rejected the offer, maintaining that he was entitled to $30,000. The case went to arbitration. The arbitrators determined that the total UIM award that Farmers owed Mr. Jones was $18,500. Farmers satisfied the arbitrators' award.
Mr. Jones moved for partial summary judgment on two issues: (1) his claim was not fairly debatable when Farmers denied it and (2) Farmers had no good faith basis for denying his claim that his dental injuries resulted from the accident. Farmers opposed the motion and filed its own motion for summary judgment, arguing before the district court, as it does before us, that "if an insured cannot establish that it is entitled to summary judgment on the merits of his insurance claim, that means the claim is fairly debatable", thereby relieving the insurer of a duty to pay the insured. The district court granted Farmers' motion for summary judgment.
In Utah, when an insured's claim is fairly debatable, the insurer is entitled to debate it and cannot be held to have breached the implied covenant of good faith if it chooses to do so. An insurer cannot be held to have breached the covenant of good faith on the grounds that it wrongfully denied coverage if the insured's claim, although later found to be proper, was fairly debatable at the time it was denied.
When making the determination of whether a claim is fairly debatable, a judge should remain mindful of an insurer's implied duties to diligently investigate claims, evaluate claims fairly, and act reasonably and promptly in settling or denying claims. Summary judgment is only available to an insurer when there is a legitimate factual issue as to the validity of the insured's claim, such that reasonable minds could not differ as to whether the insurer's conduct measured up to the required standard of care.
Decision
Viewing the facts and all reasonable inferences in the light most favorable to Mr. Jones, the Supreme Court could not say that reasonable minds could not differ on whether his claim was fairly debatable. Farmers argued that Mr. Jones's claim is fairly debatable because he did not report injuring his mouth to paramedics, emergency personnel, medical providers, or the at-fault driver's insurance company. Farmers argued that the dentist's statements regarding the cause of the tooth damage were based on Mr. Jones misrepresenting that he had hurt his mouth in the accident and knew he had broken a tooth in the accident.
An insurer is entitled to question the credibility of its clients. Mr. Jones's failure to make earlier complaints regarding the mouth injury throws his credibility into question. It does not destroy it completely, especially considering the other injuries Mr. Jones sustained in the accident. Farmers' insurance claim log documented that the company doubted Mr. Jones's claim based on an its expectation that the broken teeth — if broken in the accident — would have not taken four years to cause him to seek treatment. However, the dentist replied to Farmers' inquiries by stating that "the teeth were cracked during the accident and are still cracked." After such a response from a medical expert, a jury could find that Farmers should not have considered it obvious that a person with multiple injuries would seek treatment for cracked teeth without delay. As a result Mr. Jones has presented a factual question for the jury regarding whether Farmers evaluated his claim fairly.
As a result the Supreme Court held that Mr. Jones' claim was not fairly debatable as a matter of law and instead presented triable issues of fact. Claims that insurers have breached the implied covenant of good faith and fair dealing cannot always be determined as a matter of law at summary judgment, even when the insurer alleges that the insurance claim was fairly debatable. Mr. Jones's allegations that Farmers handled his claim in bad faith present triable issues of fact that need the assistance of a jury to resolve the factual dispute.
Farmers' investigation in this case was limited to writing a letter to the dentist and reaching a contrary view than the expert dentist. It did not — from the information shown in the appellate record — interview Mr. Jones about his injuries at the time of the accident or at the time he made a claim for dental services four years after the accident.
To prove their fairly debatable argument as a matter of law they needed evidence more than conclusions. Farmers, had it done a thorough investigation, could have, and may still at trial, show the court that at the time of the accident there was no history of an injury to the jaw. This, coupled with the arbitration award that was approximately half what Mr. Jones claimed, but three times what they offered, indicated a fairly debatable insurance claim. The key failure was the lack of an early and thorough investigation. Jones may succeed in his claim for bad faith if he can show that they caused him to go through the arbitration because of their failure to conduct a thorough investigation and negotiate a fair and reasonable settlement.
About the Author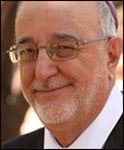 Barry Zalma, Esq., CFE, has practiced law in California for more than 40 years as an insurance coverage and claims handling lawyer. He also serves as an insurance consultant and expert witness specializing in insurance coverage, insurance claims handling, insurance bad faith and insurance fraud. Mr. Zalma serves as a consultant and expert, almost equally, for insurers and policyholders. He founded Zalma Insurance Consultants in 2001 and is the author of Insurance Claims: A Comprehensive Guide, Mold: A Comprehensive Claims Guide, and Construction Defects: Litigation and Claims.
Barry Zalma can be reached at any time at 310-390-4455 or by e-mail at zalma@zalma.com. You can also visit his website or his blog.