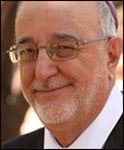 A picture may be worth a thousand words. But words – or lack thereof – can be worth millions. Never more so than when courts are deciding the level of coverage and the amount of payout policyholders are entitled to from insurance companies. So, when it comes to understanding insurance law you need to make sure you understand rule number one: words rule.
Case in Point: On August 9, 2012 the California Supreme Court brought to an end a long-running dispute between the State of California and select insurance companies. Specifically, certain insurance companies that provided coverage for environmental remediation at the Stringfellow Acid Pits waste site. In the State of California v. Continental Insurance Co., the court applied the "all-sums-with-stacking" line of reasoning to address indemnification for continuous injury cases.
The key findings pertaining to the insurers' policies issued to the State between 1964 and 1976 can be summed up as follows:
Rather than a pro-rata share of the damage, the Supreme Court ruled that the policies obligate the insurers to pay all sums for property damage attributable to the Stringfellow site, up to their policy limits, if applicable, as long as some of the continuous property damage occurred while each policy was "on the loss."
Some reports place the potential sum of the payout at more than $60 million. Add in the cost of 30 years of litigation and you're probably looking at a total tab of closer to $75 million. The sad thing is this fiasco was totally avoidable. A few precision-crafted sentences, a few dozen words or so and this never would have happened. As it stands, this ruling serves as a precautionary tale for insurance companies operating in California and throughout the country. With this thought in mind I present three actions insurers can take to help avoid such costly outcomes as that experienced by Continental.
1.Include anti-stacking language in all liability policies
Quite frankly, in light of this ruling, you'd have to be an idiot not to include anti-stacking language in any Comprehensive General Liability policy of the type written to insure the state of California for its pollution of the Stringfellow Acid Pits. On the other hand, almost half of the states in the U.S. allow the stacking of auto insurance coverage and many insurance companies offer stacked coverage. But even if a state allows stacking, insurers are not required to issue such coverage. Insurers may use any language they desire.
NOTE: If stackable coverages are to be issued – as a marketing tool or to please shareholders, insurance brokers, insureds or a state regulator – by all means make sure you charge an appropriate premium for it.
2. Use a complete and thorough insurance application that asks about all known losses – whether a claim or not
Using a complete and thorough application is exceedingly important. So much so that I've included an entire chapter on insurance applications and underwriting in my STP publication, Insurance Claims: A Comprehensive Guide. The key to a complete, thorough and effective application is to have it drawn up by an experienced and skilled underwriter, preferably someone with a Certified Property Casualty Underwriter designation.
An experienced and skilled underwriter:
- will treat the decision to underwrite a policy as if that person was risking their own money. As you may know, the underwriters at Lloyd's, London do just that and they have been in business since 1688. I'd say there's probably a correlation.
- is not simply going to accept an applicant's, an agent's or a broker's word that a risk is good. He or she is going to probe and dig for relevant, meaningful details about the risk – and, when needed, see that a thorough physical inspection is conducted.
- will take as much time as he or she needs, especially for a major risk, understanding that if the proposed risk is a large entity – a state, a Fortune 500 corporation – it's going to get sued, no matter how effective and efficient it is.
It goes without saying (but I'll say it anyway) that the higher the risk, the more complexity and more potential complications a proposed insured presents, the more experienced and skilled your underwriter needs to be. When underwriting a major risk of this nature it is not the time to rely on a software program in which you plug in some numbers, facts and details and have the computer spit out an answer. This type of underwriting calls for a highly-experienced, highly-skilled underwriter who can analyze a risk to carefully determine if there is a potential for profit.
3. Use precise language that declares every question material and that the policy void from its inception if the insured misrepresents or conceals a fact material to the decision to insure or not insure
Most insurance policies today are written in easy-to-read language, what I call "Sesame Street English." As a result, the wording is not as precise as it needs to be. This is probably a spillover from the consumer world of homeowners and auto insurance policies where the aim is to make these policies easily understandable to the average Joe and Jill. This might work in the consumer sector, but in the commercial sector it can get you in a lot of trouble.
When underwriting a large commercial risk both sides are going to have available knowledgeable brokers, risk managers and counsel so simplification is not a serious concern. The objective of the language is to communicate clearly, precisely and without ambiguity the terms and details of the coverage. This takes a lot of work and what you'll often end up with is a long list of definitions that make it explicitly clear what you're proposing to insure – and that's perfectly acceptable.
Here's an example of the benefits of using precise language. Say for example you're insuring the premises of a business. The standard fire insurance policy states that it will be void if the insured conceals or misrepresents a material fact before or after a loss. The problem here is this standard language can be interpreted to mean just the named insured, not "any" insured. If the misrepresentation is made by a partner, spouse, or other person insured but not "the" named insured, the misrepresentation – even if willful – will not be subject to voidance. The language also requires that there is intentional misrepresentation. So you're forced to prove the named insured did it on purpose to hurt you. That the insured, in fact, tried to defraud.
Generally, the solution to the above problem is to insert precise language in the application and the policy. This language will state that if the insured misrepresented the facts, even if he didn't intend to, and it's material to the insurance company's decision to insure, if in a state like California or New York, that the company can declare the policy void from its inception. In this instance the company can return the insured's premium and rescind the policy back to the beginning of time; legally the policy never came into effect, never existed at all. (I cover this defense in detail in my guide.) IMPORTANT NOTE: This is according to the law of California and many states. But laws may vary from state to state.
Allow me now to digress a bit from the main focus of this piece to make a fundamental point about handling liability claims. It's germane to the California Supreme Court ruling referenced earlier. Whenever you have a claim that your company is at odds over, your first inclination should be to do an immediate and thorough investigation to determine whether you have an obligation to defend or indemnify. I've seen too many times where insurers made decisions based on a less than thorough examination of the facts and ended up in long-term litigation. As we've seen with the recent California Supreme Court ruling, this can result in very costly consequences. In the case involving the Stringfellow Acid Pits, the smart insurers (hindsight being 20/20) made the decision early on to pay up and move on.
Now don't get me wrong. If you do a thorough investigation and you feel the facts and details are strongly in your favor, don't pay the claim. But if your investigation shows that the facts are in favor of the insured or – and this is important – even marginally in their favor, pay the claim. Always err on the side of applying coverage. There's no need for you end up spending millions of dollars for lawyers that you don't need to spend. Avoiding litigation is very often a lot cheaper than pursuing it; even if you win the lawsuit, you sometimes lose.
In summary, remember that when it comes to understanding insurance law the number one rule is…words rule.
About the Author
Barry Zalma, Esq., CFE, has practiced law in California for more than 40 years as an insurance coverage and claims handling lawyer. He also serves as an insurance consultant and expert witness specializing in insurance coverage, insurance claims handling, insurance bad faith and insurance fraud. Mr. Zalma serves as a consultant and expert, almost equally, for insurers and policyholders. He founded Zalma Insurance Consultants in 2001 and is the author of Insurance Claims: A Comprehensive Guide, Mold: A Comprehensive Claims Guide, and Construction Defects: Litigation and Claims.
Barry Zalma can be reached at any time at 310-390-4455 or by e-mail at zalma@zalma.com. You can also visit his website or his blog.