I'd like to tell you about the newest functionality we've added to STP Online: the 'side-by-side view'. This feature allows you to view two of our publications next to one another in the same browser window and is useful for comparing state differences to federal regulations or having the rulebook guide notes right next to your scoresheet when conducting an environmental audit. Let me walk you through how it works:
First off, you must already have an active subscription to one of our online products.
Once you have logged into STP Online select the publication you wish to view: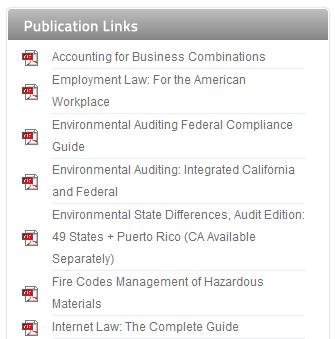 This will open up the PDF in a new window. At the bottom of the screen you'll see a drop-down menu of all the publications you have access to.

Simply click the 'open' button to pull up the selected publication next to one another.
Once you've completed comparing the content, either click 'Close Window' to go back to STP Online or click 'close 2nd publication' link and end the 'side-by-side view'.
Don't forget you can click the 'bookmark' icon on the left-side of the publication to close the publication's navigation which is helpful for unlucky people who don't have wide-screen monitors.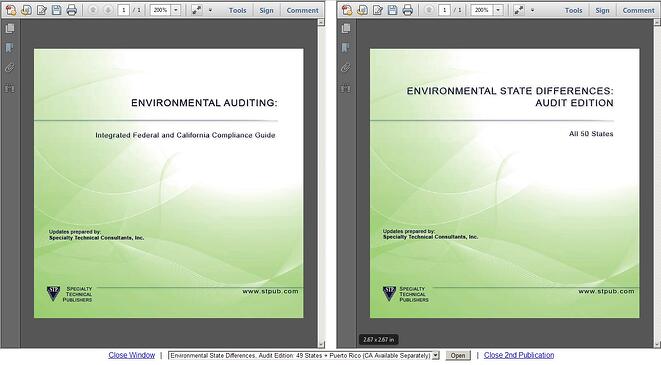 Leave a comment and let us know how you use the side-by-side view or feel free to Contact Us directly.