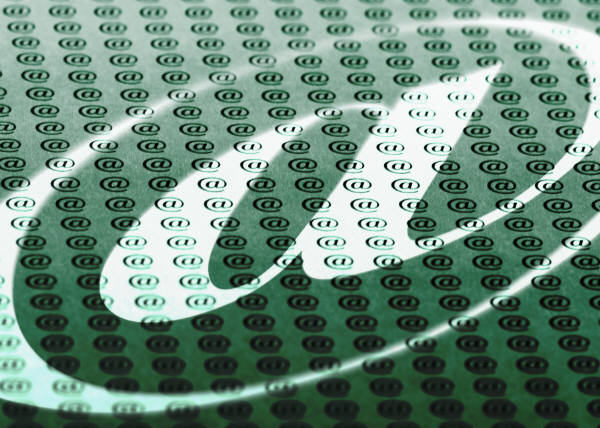 FACEBOOK, MYSPACE, TWITTER AND BLOGS: HOW TO MANAGE SOCIAL MEDIA AT WORK. A recent article in the Globe and Mail described how Canadians spend on average approximately 43.5 hours a month on the Web, which is, according to data released by a Web research firm comScore, almost twice the worldwide average of 23.1 hours.(1)
With numbers this high, employers have to wonder: how much of that time surfing the Web is done during working hours and involves posting comments relating to the workplace?
In addition to lost time and productivity that employees may be spending mindlessly checking their Facebook page (or 'creeping' their friends' pictures) during working hours, the dramatic increase in social computing has mounted a number of challenges for employers. As more and more employees choose to create or participate in blogs, wikis, online social networks and other forms of online publishing or discussion boards, employers are confronted with unique disciplinary challenges for online conduct both in and outside the workplace.
In general, what employees do on their own time is their affair and employers must respect the legal rights of their employees to create or participate in a blog, wiki or online social network. However, activities in and outside of work that affect job performance, the performance of others and/or the rights and privacy of others are the proper focus of employment policies and can be potential grounds for discipline, up to and including termination of employment.
There are a few, recent Canadian cases that provide some guidance. For example, Nathalie Blanchard, an employee who was on a leave of absence from her position at IBM for major depression was terminated and had her benefits cut off after the employer's insurer viewed pictures of her on Facebook enjoying a birthday party, a sun holiday and a Chippendales bar show. In addition, the British Columbia Labour Relations Board recently upheld the summary dismissal of two employees for "offensive and egregious" comments posted on Facebook about their supervisors.(2)
From a legal perspective, the important question to consider when deciding if online conduct warrants discipline is whether what an employee writes or posts on the internet is sufficiently connected to work that the employer's legitimate business interests may be at risk.(3)
It is not necessary for an employer to show that its activities or reputation are actually detrimentally affected, only that there is an objectively reasonable risk that such damage could occur as a result of the employee's statements or postings. The absence of actual damage is not indicative of the seriousness of the misconduct.(4) Employers are therefore not required to show actual damages but they must still remember that discipline is not simply warranted based on mere dislike of, or disagreement with the content of an employee's communication. Beyond dislike or disagreement, there must be an identifiable risk to the employer; for example, a risk to working relationships, reputation, or safety. Once again, a desire to avoid discomfort and unpleasantness is not, on its own, sufficient.
Employers should also keep in mind that determining the appropriate degree of discipline warranted for an employee's inappropriate online conduct, requires an assessment of the seriousness of the threat which the misconduct poses to the employer. This is determined by considering the nature of the allegations (e.g. whether they are defamatory), the danger of the message (i.e. potential damage), the employee's state of mind (i.e. whether it was deliberate and premeditated or a 'momentary and emotional aberration'); the employee's employment record (e.g. whether the employee has a long and discipline-free record of service), the appropriateness or history of using corrective discipline, and other relevant circumstances.(5)
Similarly, employees should always consider whether, if discovered by a fellow employee or a manager, any element of their participation in an online social medium could potentially affect their employment relationship, or be interpreted as a potential risk to the work environment.
Finally, in order to set clear boundaries, it is the responsibility of the employer to ensure that the rules governing the responsible use of technology and its code of conduct are clear and widely understood. The content of a responsible technology use policy should reflect the tension between an individual's right to freedom of expression with their duties and responsibilities as employees. Generally, a code of conduct will describe behaviour that the employer believes to be in contravention of the policy, for example:
using the technology to create, distribute or access illegal, offensive, pornographic and/or inappropriate materials;
conducting business activities which are unrelated to the employee's duties and responsibilities at work;
advertising or soliciting, including advertising of personal services;
downloading, storing or sharing media files, including music or video files, on the employer's computer system that are illegal, offensive, obscene, inappropriate or that are not intended for employment purposes; and/or
sending defamatory, abusive, obscene, profane, threatening or racially offensive messages.
The objective is to achieve responsible involvement and participation with respect to networking and social-based applications. The challenge for employers involves balancing an employee's right to freedom of expression and personal privacy with the need to ensure a respectful and positive work environment. Clear and specific appropriate use of technology policies which reflect lessons learned from past cases as well as professional codes of conduct will go a long way to ensuring employers have a positive experience with online social media.
By Lisa C. Cabel
© 2011 Borden Ladner Gervais LLP

1.  Globe & Mail, Omar El Akkad, Canadians' Internet usage nearly double the worldwide average, March 8, 2011.
2.  Lougheed Imports Ltd., (West Coast Mazda) v United Food and Commercial Workers International Union, Local 1518, 2010 CanLII 624 82 (BC LRB).
3.  See e.g., EV Logistics and Retail Wholesale Union, Loc. 580 (Discharge Grievance), [2008] B.C.C.A.A.A. No. 22 (Laing) [EV Logistics] (off-duty conduct properly the subject of workplace discipline "if it adversely impacts on the legitimate business interests of the employer" at 58).
4.  See e.g., Camosun College and C.U.P.E., Loc. 2018 (Metcalfe Grievance), [1999] B.C.C.A.A.A. No. 490 (Germaine) at 101 [Camosun College].
5. See e.g., Camosun College, ibid., at 102-121 .