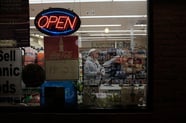 Many employers have employees whose 'workplace' activities isolate them from other employees, leaving them potentially more vulnerable to workplace violence or injury. These lone employees can include those who work:

In isolated areas of the employer's workplace - such as a security guard making rounds at a site, or a miner in an isolated area.

At times when no co-workers are around - such as a late-working professional; a night janitor, nurse or security guard making rounds; or a hotel room service worker.

As the sole employee at a facility - such as late-night retail gas station or convenience stores.

Away from the home office, separated from co-workers and exposed to customers or others - law enforcement or security personnel on patrol, home-care health and social workers, taxi drivers, and traveling sales personnel.
Although isolation makes it inherently harder to protect these workers from harm and to respond to any incidents, employers still must provide them with reasonable levels of protection from workplace hazards. The following discussion synthesizes guidance from national agencies, and specific requirements adopted by a few jurisdictions to protect employees working alone or in isolation.
Definitions of "working alone" vary, but each incorporates some or all of the following circumstances:
• Worker is the only worker for that employer at that workplace, during any time period.
• Worker is not directly supervised, during at least part of work shift.
• Assistance is not readily available if there is an emergency.
• Conditions render this isolation potentially hazardous.
What employer actions can help?
Specific requirements that employers provide for isolated employees' safety vary. For example, Manitoba requires the employer to:
Identify risks arising from the conditions and circumstances.

"So far as is reasonably practicable," take steps to eliminate or reduce the identified risks.

Develop and implement safe work procedures to eliminate or reduce the identified risks.

Train workers in these safe work procedures.

Ensure that workers comply with these safe work procedures.
What are specific examples of workplace safety measures?
Workplace responses depend on circumstances. For example, if the isolated employee works in a single location, the location and workshift can be designed to reduce hazards. For example, New Mexico requires at least one of the following security measures be implemented in all convenience stores operating between 11 p.m. and 5 a.m.:
Two-employee shift - two employees, or one employee plus onsite security personnel.

Controlled access area - this area must be behind bullet-proof glass or other similar material.

Pass-through window - transactions must be protected by bullet-proof glass or other similar material.

Alternative operations - the store may be closed for business, but employees allowed access for restocking or other duties, if signs are posted on all entryways saying the store is closed.
In other situations where the employee travels, for example to conduct a service or security sweep, there's no single space to isolate but enhanced communication can reduce hazards. For example, Chicago's new ordinance (dubbed the "pants on, hands off" requirement) requires hotels to do the following:
Develop, maintain and comply with a written anti-sexual harassment policy to protect employees against sexual assault and sexual harassment by guests, including instructions to leave threatening situations if possible, reporting procedures, onsite incident follow-up (immediate, and subsequently with law enforcement if applicable), and training regarding these procedures and employee rights (effective January 7, 2018).

Provide all employees with a current copy (in English, Spanish and Polish) of the hotel's anti-sexual harassment policy, and post copies in conspicuous places in areas of the hotel, such as supply rooms or employee lunch rooms (effective January 7, 2018).

Equip employees who are assigned to work in isolation in a guest room or restroom with a panic button or notification device (effective July 1, 2018)
Self-Assessment Checklist
Has the organization assessed work assignments and its facilities, to identify workers who may work alone or in isolation?
Are these assignments routine and ongoing, or infrequent?

Does the location contain inherent hazards (stairs, operating equipment, etc.) where mishaps or malfunctions can cause hazards?

Are the employees isolated from outside interventions (e.g., in a secured facility) or subject to interaction with outsiders (customers, clients, etc.)?
Has the organization identified specified hazards and their causes, and evaluated risk reduction measures?
Monitoring systems?

Staffing?

First aid and emergency procedures?

Workplace violence?

Has the organization developed risk reduction policies, plans and procedures?

Does the organization provide training and equipment to affected employees?

Where Can I Go For More Information?


Specialty Technical Publishers (STP) provides a variety of single-law and multi-law services, intended to facilitate clients' understanding of and compliance with requirements. These include:

About the Author

Jon Elliott is President of Touchstone Environmental and has been a major contributor to STP's product range for over 25 years. He was involved in developing 13 existing products, including Environmental Compliance: A Simplified National Guide and The Complete Guide to Environmental Law.

Mr. Elliott has a diverse educational background. In addition to his Juris Doctor (University of California, Boalt Hall School of Law, 1981), he holds a Master of Public Policy (Goldman School of Public Policy [GSPP], UC Berkeley, 1980), and a Bachelor of Science in Mechanical Engineering (Princeton University, 1977).

Mr. Elliott is active in professional and community organizations. In addition, he is a past chairman of the Board of Directors of the GSPP Alumni Association, and past member of the Executive Committee of the State Bar of California's Environmental Law Section (including past chair of its Legislative Committee).
You may contact Mr. Elliott directly at: tei@ix.netcom.com