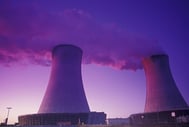 In November, the U.S. Environmental Protection Agency (EPA) published substantial revisions to its hazardous waste regulations, which it entitles the "Hazardous Waste Generator Improvements Rule (HWGIR)." These include more than 60 changes to specific requirements, plus dozens of technical clarifications and corrections. Some requirements apply to nearly all generators, while others are targeted at one or more of three volume-based tiers. EPA has scheduled the revisions to take effect on May 30, 2017 – but it's possible that some provisions will be reviewed and revised by the incoming Trump Administration before that date.
EPA spent more than a decade considering ways to clarify and simplify its hazardous waste management regulations under federal laws generally referred to as the Resource Conservation and Recovery Act (RCRA). It assembled a proposed HWGIR issued in November 2015 and sought comments (I blogged about the proposal here and here). The final revisions incorporate responses to a number of the comments.
Overview of Revisions
HWGIR's revisions include:
Rename "conditionally exempt small quantity generator (CESQG)" as "very small quantity generator (VSQG)," to focus on their deciding characteristic and remove possible confusion with other conditional exemptions.

Allow multi-facility entities to consolidate wastes from a VSQG facility to a large quantity generator (LQG) facility operated by the same entity for management.

Revise and clarify the distinction between "independent requirements" applicable to all generators, from "conditions for exemption" which qualify particular generators from particular additional requirements (such as the requirement for a treatment, storage and disposal (TSD) facility permit).

Create "episodic waste" generation provisions and management standards, which can be used once per year without triggering a higher level of regulation (e.g., from VSQG to SQG/LQG, or SQG to LQG) (see below).

Formalize longstanding practice that VSQG/SQG/LQG status is determined by separate consideration of generation of acute hazardous waste (AHW), non-AHW, and hazardous waste from cleanups, that determinations are made monthly, and that a generator must manage all wastes following requirements for the highest-volume category to which it will be assigned.

Revise and clarify requirements for LQG hazardous waste contingency plans, and SQG contingency planning.

Expand and clarify requirements for generators' hazardous waste determinations, including when hazardous wastes are mixed with other wastes or materials, and records of these determinations (EPA dropped its proposal to require records of determinations that a waste is not hazardous, but notes its authority to require information).

Revise and clarify marking and labeling requirements, to require the words "hazardous waste" plus word(s) describing the particular hazards.

Revise and clarify satellite accumulation requirements.

Explicitly allow required LQG training via electronic delivery.

Prohibit generators from disposing of liquid hazardous wastes in landfills (this new requirement complements longstanding prohibitions against the landfills accepting such wastes).

Make dozens of organizational and editorial revisions "to make them more user-friendly and thus improve their usability by the regulated community," by consolidating most generator requirements in an expanded 40 CFR part 262, conforming other sections (including requirements for transporters, recyclers, and TSD facilities), and updating/correcting text.
Although these changes are formally effective on May 30, actual changes within states will vary. Remember that many states are formally authorized (delegated) by EPA to administer RCRA requirements, and some impose additional state provisions. EPA is requiring authorized states to adopt HWGIR provisions that are more stringent than their existing state regulations in order to retain their authorized status, but making less stringent provisions optional. Provisions will not become effective in an authorized state until the state adopts the rule.
This is the first of two blogs discussing these revisions in more detail. This blog describes important revisions, some of which apply to all generators, and others targeted at VSQGs, SQGs, or LQGs. The second of these blogs will recompile the revisions separately for VSQGs, SQGs and LQGs so a generator can focus on proposals relevant to its own activities.
What Requirements Will Apply to "Episodic Waste Generation"?
EPA divides generator categories based on monthly waste generation – but what if your facility generates more wastes in some months than others? To help answer this question, EPA is providing "Alternative Standards for Episodic Generation", which generators can use to conduct one set of non-routine hazardous waste generation and management activities per year – including planned (e.g., for periodic maintenance, or for clearing out old wastes) or unplanned (e.g., responding to an onsite spill or leak, or discovery of off-specification chemicals) – without losing their SQG or VSQG status (generators can petition EPA to allow a second episode in a year). To qualify, the generator will be required to meet the following requirements:
Have a RCRA identification number, or obtain one for this purpose (use EPA Form 8700-12).

Notify EPA of the event, 30 days before a planned event or within 72 hours after an unplanned event (EPA had proposed 24 hours) (Form 8700-12).

Accumulate episodic waste onsite in compliance with applicable containment standards.

Label episodic waste containers (including identification as "Episodic Hazardous Waste").

Use hazardous waste manifest and transporter to send episodic waste to RCRA-designated facility (TSD facility or recycler) within 60 days (EPA had proposed 45).

Identify an emergency coordinator.

Maintain specified records for 3 years.
EPA intends to clarify that a generator's status as LQG/SQG/VSQG is based on routine activities, not on occasional events, but also to ensure adequate and prompt management of non-routine "episodic" hazardous wastes.
How Will Satellite Accumulation Requirements Change?
EPA allows generators (particularly SQGs and LQGs) to accumulate quantities of hazardous wastes near points of generation for up to a year, as an alternative to prompt removal to centralized accumulation areas under shorter time limits. EPA is revising several elements in these "satellite accumulation area (SAA)" requirements:
Explicitly require SAAs to comply with limitations on incompatible wastes.

Provide limited exceptions to the requirement to keep containers closed at all times.

Strengthen marking and labeling requirements.

Confirm that the three days allowed to move a container from SAA to central accumulation means three consecutive calendar days, not three business days.

Provide a maximum weight for the accumulation of AHW in SAAs, in addition to maximum volume (i.e., 1 quart or 1 kg)).

Reword the regulations for when the maximum volume or weight is exceeded.

Rescind a guidance memo allowing SAA accumulation of reactive (D003) hazardous waste away from the point of generation.

Provide examples in the preamble to clarify the term ''under the control of the operator''.
How Will Contingency Plan Requirements Change?
EPA requires LQGs to prepare contingency plans comparable to those required for permitted TSD facilities, and require more limited contingency planning by SQGs. These are designed to minimize hazards from fires, explosions, or unplanned releases of hazardous waste. Each LQG plan must:
Describe arrangements with local police and fire departments, hospitals, state and local emergency response teams, and any contractors involved in emergency response.

List facility emergency coordinator(s), capable of providing cooperation and information to agency responders and authorized to commit generator's resources to response and cleanup.

List all emergency equipment at the facility, and locations where equipment is stored.

Provide evacuation plan (when appropriate), including emergency signals and evacuation routes.

Describe emergency procedures, including onsite and offsite notifications, incident assessment, and emergency and post-emergency activities.
EPA is revising certain provisions, and adding a requirement that a LQG submit a "quick reference guide" summarizing its contingency plan to the local emergency response agency, providing specified information EPA considers most important to emergency response agencies. This is due when submitting an initial (for new LQGs) or modified plan after May 30, 2017. LQGs and SQGs are to attempt to reach agreement with the appropriate local agency for emergency response. Changes for SQGs include requirement to post emergency contact information "near a telephone", and express permission to use contractors to cleanup releases.
What Additional Documentation Will Be Required for Hazardous Waste Determinations?
RCRA requires a generator to evaluate its wastes and determine which are hazardous wastes. EPA is also clarifying standards for such determinations. (EPA proposed to require documentation of a determination that a waste is not hazardous, but the final HWGIR drops that provision).
How Are Labeling Requirements Being Enhanced?
EPA's labeling and marking requirements presently require SQGs and LQGs to mark containers with the words "Hazardous Waste" or with words describing the hazard (e.g., "ignitable"); the HWGIR will now require both types of information. Additionally, the revisions explicitly apply these requirements to containment buildings used to accumulate hazardous waste.
What Additional Flexibility Will Apply to Accumulation of Ignitable and Reactive Wastes?
EPA rules require that containers holding ignitable or reactive hazardous wastes be placed at least 15 meters (50 feet) from the site's property line. To add flexibility, EPA will now allow generators to apply for a waiver from this requirement from their local fire code agency (e.g., fire or building department), and to maintain documentation of an approval.
…next week: summarizing proposed changes by generator category, for CESQGs/VSQGs, SQGs, and LQGs.
Self-Audit Checklist
Does the organization have any facility subject to regulation under EPA (or state) hazardous waste requirements, categorized as:
CESQG (to be renamed VSQG)

Has the organization reviewed whether CESQG/VSQG wastes might be expeditiously managed at one of its LQG facilities?

SQG

LQG
Has the organization reviewed each facility's compliance with applicable RCRA requirements?
Has the organization reviewed how hazardous waste management activities at each facility might require changes to comply with EPA's HWGIR revisions?
Where Can I Go For More Information?
EPA final rule:

EPA proposal (9/25/15 Federal Register)
Specialty Technical Publishers (STP) provides a variety of single-law and multi-law services, intended to facilitate clients' understanding of and compliance with requirements. These include:
About the Author

Jon Elliott is President of Touchstone Environmental and has been a major contributor to STP's product range for over 25 years. He was involved in developing 13 existing products, including Environmental Compliance: A Simplified National Guide and The Complete Guide to Environmental Law.

Mr. Elliott has a diverse educational background. In addition to his Juris Doctor (University of California, Boalt Hall School of Law, 1981), he holds a Master of Public Policy (Goldman School of Public Policy [GSPP], UC Berkeley, 1980), and a Bachelor of Science in Mechanical Engineering (Princeton University, 1977).

Mr. Elliott is active in professional and community organizations. In addition, he is a past chairman of the Board of Directors of the GSPP Alumni Association, and past member of the Executive Committee of the State Bar of California's Environmental Law Section (including past chair of its Legislative Committee).



You may contact Mr. Elliott directly at: tei@ix.netcom.com