DOWNLOAD SAMPLE | Environmental Auditing: Federal Air Quality MACT Standards for Inorganic Chemical Manufacturing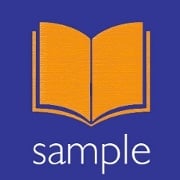 Environmental Auditing: Federal Air Quality MACT Standards for Inorganic Chemical Manufacturing
Thank you for your interest in the Environmental Auditing: Federal Air Quality MACT Standards for Inorganic Chemical Manufacturing. Please fill out the form to the right to receive this sample.
This guide, accompanied with either Environmental Auditing: Federal Compliance Guide or Environmental Auditing: Integrated California and Federal Compliance Guide, is a tool for accessing a facility's compliance with MACT Standards related to inorganic chemical manufacturing. It includes:
Applicability Tables
Rulebooks
Scoresheets
And more.....