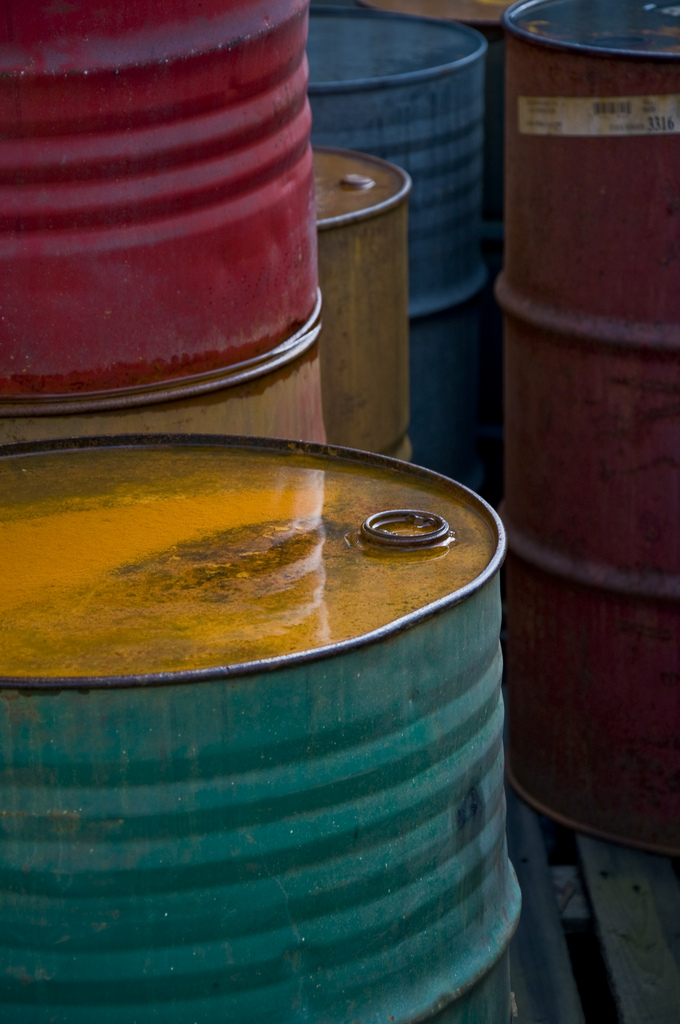 July 1 was the deadline for subject facilities to file their annual toxic chemical release inventory (TRI) reports with the US Environmental Protection Agency (EPA) and their state, on one of two EPA-mandated forms, Form R or Form A. These TRI reports are mandated by Section 313 of the Emergency Planning and Community Right-to-Know Act of 1986 (EPCRA), which was adopted as the first Congressional response to the December 1984 toxic gas disaster in Bhopal, India.
TRI reports estimate releases of listed toxic chemicals during the preceding calendar year (the Reporting Year). The primary list presently contains over 600 chemicals and chemical "families" (compounds containing targeted toxic components). In addition, EPA maintains a second list of persistent, bioaccumulative and toxic (PBT) chemicals of special concern, which are subject to much lower threshold reporting quantities and are ineligible for certain exemptions.
A separate report is due for each chemical for which total usage exceeds the applicable reporting threshold, so many facilities file multiple reports. Both lists continue to evolve; for example, EPA added chemicals to both forms effective in Reporting Year 2011.
Who Must Report
Section 313 reporting applies to facilities that meet the following criteria:
Number of Employees
Section 313 only applies to facilities with 10 or more full-time employees, or equivalent part-time employees. Any facility where employees work a total of 20,000 hours in a year meets this test.
Business Sector
Section 313 only applies to facilities in specified business sectors. Presently, these consist of the following:
Facility in standard industrial classification (SIC) codes 20 – 39 (including petroleum refining, chemicals and allied products, primary metals, etc.)

Federal facility (whether operated by a federal agency or a contractor

Facility in a specified additional industry sectors (including metal mining, coal mining, electric utilities, commercial hazardous waste treatment, and solvent recovery systems).
Beginning with Reporting Year 2006, these facilities report their business sectors using the North American Industry Classification System (NAICS) Code corresponding to these SIC Codes.
Threshold Reporting Quantities
Section 313 applies to facilities that manufacture or use more than a specified total annual quantity of a toxic or PBT chemical. The facility must separately evaluate all manufacturing, processing, or usage for each chemical, to determine whether reporting is necessary. These evaluations must consider the weight of a listed chemical in mixtures and compounds (unless it is less than 1 percent of the total weight, or 0.1 percent of total weight if it is a carcinogen as defined by OSHA). However, Section 313 exempts quantities that are structural components of the facility; part of manufactured articles; contained in foods, drugs, or cosmetics; contained in process water or intake air drawn from the environment; and used in a research lab, hospital, or other medical facility under direct supervision.
A facility must file a TRI report for each listed chemical that exceeds any of the following annual thresholds:
25,000 pounds of a toxic chemical are manufactured or processed at the facility

10,000 pounds of a toxic chemical are "otherwise used" at the facility

More than specified quantities of PBT chemical are manufactured, processed or otherwise used (100 pounds for lead compounds, 21 listed polycyclic aromatic compounds or 6 other chemicals; 10 pounds for mercury compounds or 10 other chemicals; or 0.1 grams for 10 specified dioxins and dioxin-like chemicals).
Yes, the lowest threshold really is 0.1 grams of total annual use of any listed dioxin-like compound.
How to Report
Most TRI reports are filed on a Form R, but some qualify for filing on a short-form Form A.
Form R is a multi-page document that calls for information in two Parts containing a number of sections and sub-sections:
Part I Facility Identification Information - Reporting year; Trade secret information; Certification [i.e., of the truth and accuracy of reported information]; Facility identification; and Parent company information

Part II Chemical-specific Information - Toxic chemical identify; Mixture/Component identity; Activities and uses of the toxic chemical at the facility; Maximum amount of the toxic chemical on-site at any time during the calendar year; Quantity of the toxic chemical entering each environmental medium on-site; Transfer(s) of the toxic chemical in wastes to off-site locations; On-site waste treatment methods and efficiency; and Disposal or other releases, source reduction, and recycling activities.
However, a facility can instead file a shorter Form A alternative reporting statement for any listed chemical manufactured, processed, or otherwise used during a calendar year in quantities up to 1 million pounds, if total emissions do not exceed 500 pounds. Qualifying facilities may also use Form A to report releases of PBT chemicals (except dioxins and dioxin-like chemicals). Form A is a two page document with the following two Parts:
Part I Facility Identification Information - same as in Form R

Part II Chemical Information - Toxic chemical identity; or Mixture component identity
Copies of Form R and Form A can be obtained from EPA's Internet site or by calling EPA's EPCRA Call Center. To assist filers, EPA provides "TRI-Made Easy" ("TRI-ME") software, which can be downloaded from EPA's Internet site and used to perform calculations and manage data for Form R and A filings, and to make electronic filings. EPA also allows web-based reporting using "TRIMEweb" software. States can elect to receive copies; however, effective with Reporting Year 2012 reports due July 1, 2013, facilities located within "Indian Country" provide these reports to the tribe, not the state.
How Does EPA Use TRI Information?
EPCRA required EPA to create a national computerized database of all the releases of toxic chemicals reported under section 313, accessible by modem to "any person." EPA presently provides this information via its TRI Explorer searchable online database. EPA also provides annual summaries of nationwide reporting, which typically show year-by-year decreases in total reported releases. The latest summarizes 2011 Form R and Form A reports of 4.09 billion pounds of reported releases.
In addition, environmental and community groups around the nation use this information as a basis for their advocacy. For example, many publish "dirty dozen" lists identifying local facilities with the largest reported emissions, calling for on-site changes to reduce such emissions.
Implementation Checklist
Has my organization identified facilities with activities in business sectors potentially subject to EPCRA Section 313?

Has my organization identified each such facility that has 10 or more fulltime employees and/or part-time employees working at least 20,000 hours per year?

Has my organization evaluated materials use at each qualifying facility, to determine whether any such facility manufactures, processes or otherwise uses and toxic chemical (including any PBT chemical) in total quantity exceeding EPA's Section 313 threshold?

Has my facility filed an annual Form R or Form A for each such chemical, including for Reporting Year 2012 due July 1, 2013?
Where Can I Go For More Information?
STP also produces the following publications:
About the Author

Jon Elliott is President of Touchstone Environmental and has been a major contributor to STP's product range for over 25 years. He was involved in developing 16 existing products, including Environmental Compliance: A Simplified National Guide, Greenhouse Gas Auditing of Supply Chains and The Complete Guide to Environmental Law.
Mr. Elliott has a diverse educational background. In addition to his Juris Doctor (University of California, Boalt Hall School of Law, 1981), he holds a Master of Public Policy (Goldman School of Public Policy [GSPP], UC Berkeley, 1980), and a Bachelor of Science in Mechanical Engineering (Princeton University, 1977).
Mr. Elliott is active in professional and community organizations. In addition, he is a past chairman of the Board of Directors of the GSPP Alumni Association, and past member of the Executive Committee of the State Bar of California's Environmental Law Section (including past chair of its Legislative Committee).
You may contact Mr. Elliott directly at: tei@ix.netcom.com.