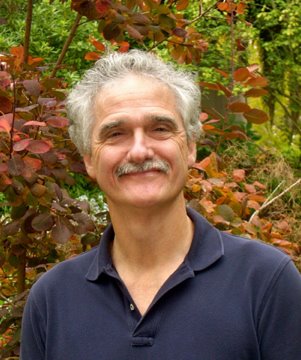 For nearly 50 years, Title VII of the Civil Rights Act of 1964 has prohibited "employment" discrimination based on any of several characteristics, including "sex" (gender). In 1964, Congress was essentially concerned with gender-specific jobs, pay discrimination for jobs performed by both genders, and male supervisors abusing their female subordinates by demanding sexual favors, among other abuses.
But after half a century of social change, progressive regulators and creative plaintiffs' lawyers have steadily expanded the reach of Title VII's prohibition. States have also enacted anti-discrimination laws, many with broader prohibitions and/or steeper fines than Title VII imposes. Human resources (HR) policies have evolved to keep up with these changes for good reason—any lag or lapse could bring the risk of lawsuits, and regulation enforcement from the federal Equal Employment Opportunity Commission (EEOC) and/or state regulators.
Many employment law publications marked an EEOC action last month as another milestone. EEOC issued a formal decision which said that a refusal to hire someone based on their "gender identity, change of sex, and/or transgender status" is sex discrimination prohibited by Title VII (Macy v. Holder, Appeal No. 0120120821 (April 20, 2012)). This appeal involved a law enforcement professional who was offered a job with the Bureau of Alcohol, Tobacco, Firearms and Explosives after a successful interview. However the offer was rescinded after the candidate told hiring staff he was transitioning from male to female, and would begin work as a woman.
In making such a decision, the EEOC reviews Title VII, its own regulations, and a series of court decisions in order to determine whether discrimination "because of sex" includes discrimination based on the employer's view of what appearance and activities are appropriate--based on an individual's gender at birth.
Although this decision is less a ground-breaker than a confirmation of recent court decisions, it does provide employers a good reason to review HR policies and practices, to confirm whether they have kept pace with expanding interpretations of Title VII's prohibition against sex discrimination at work.
What counts as workplace discrimination "based on sex?"
Title VII, EEOC rules and policies, and court cases find discrimination in many forms. These include the following:
• Unequal pay for equal work ("disparate treatment")
• Biased hiring, management/evaluation, and promotion ("disparate treatment" and/or disparate impact")
• Disparate benefit, leave and retirement policies
• Discrimination involving family or medical leave
• Sexual harassment (man-to-woman, woman-to-man, and same-sex) – including "quid pro quo" demands for sexual favors, hostile work environments, and sexual favoritism
• Sex and gender stereotyping (based on ideas of appropriate "masculine" and "feminine" traits), and now gender identity and transgender bias
Do contractual work practices comply with Title VII?
As a first step, employers must ensure that job descriptions, formal HR procedures, and contractual terms of employment are free of gender bias.
• Do we have a general non-discrimination policy?
- The policy should commit to non-discriminatory practices, and reference Title VII and its protected classes (sex, race, etc.), the Americans with Disabilities Act, and any relevant state laws and local ordinances. This includes avoidance of approaches that impose "disparate treatment" on men and women, those that may appear neutral but have "disparate impact," and those that may condone harassment or create a "hostile workplace".
- The policy should also include a commitment to investigate employee complaints or other efforts to uphold legal rights, without retaliation. These are strengthened by formal reporting and investigation mechanisms, and commitments to preserve confidentiality, when feasible.
- It may include policies about workplace romances and relationships, in order to avoid actual or perceived unfairness.
- The policy should apply to all levels of the organization, from workers, including supervisors and managers, and up to top management.
• Are job descriptions, hiring practices, and career paths free of potential bias?
- Employers must also ensure that job descriptions and job listings are genderneutral and unbiased. EEOC and other regulators are suspicious of job criteria that are not clearly related to "bona fide occupational qualifications," because requirements that may tend to disadvantage one gender (such as ability to lift X pounds) tend to have "disparate impacts"
- Employers should ensure that opportunities for job growth and career advancement are balanced (so if HR has more women and accounting has more men, opportunities for advancement within each department should reflect the organization's policy).
• Are formal and informal working conditions, wages and benefits gender-neutral?
- Obviously you can't have different pay scales for men and women (disparate treatment), but have you confirmed that approaches to academic degrees versus different types of experience do not burden one gender disproportionately (disparate impact)?
- Do you have gender-neutral health benefit and family leave policies?
- Are mandatory and/or voluntary overtime apportioned fairly?
- Are sick leave and personal leave policies administered fairly?
- Are layoffs imposed and retirements offered fairly?
- Are severance packages and "parachutes" fair?
• Are workers, supervisors and managers trained to avoid and prevent sex discrimination?
- Are your people (HR, as well as others involved in individual hiring decisions) trained to follow anti-discrimination policies in the process of hiring, personnel management and promotion?
- A growing number of states require training in sexual harassment issues (Maine was the first; California is the largest), and EEOC recommends it nationwide.
- Does your organization provide such training to comply with applicable requirements and/or voluntarily?
- Are staff trained to recognize and avoid use of discriminatory and harassing language, including those based on sex, gender, gender identity and sexual preference?
• Does the organization "walk the talk"?
- Can the organization demonstrate that hiring, management, and promotion policies are actually followed?
- Can the organization demonstrate that reporting, investigation and disciplinary policies are actually followed?
- Has the organization ever surveyed personnel about their attitudes, experiences and impressions?
About the Author

Jon Elliott is President of Touchstone Environmental and has been a major contributor to STP's product range for over 25 years. He was involved in developing 16 existing products, and writes quarterly updates for them all.
Mr. Elliott has a diverse educational background. In addition to his Juris Doctor (University of California, Boalt Hall School of Law, 1981), he holds a Master of Public Policy (Goldman School of Public Policy [GSPP], UC Berkeley, 1980), and a Bachelor of Science in Mechanical Engineering (Princeton University, 1977).
Mr. Elliott is active in professional and community organizations. In addition, he is a past chairman of the Board of Directors of the GSPP Alumni Association, and past member of the Executive Committee of the State Bar of California's Environmental Law Section (including past chair of its Legislative Committee).
You may contact Mr. Elliott directly at: tei@ix.netcom.com.