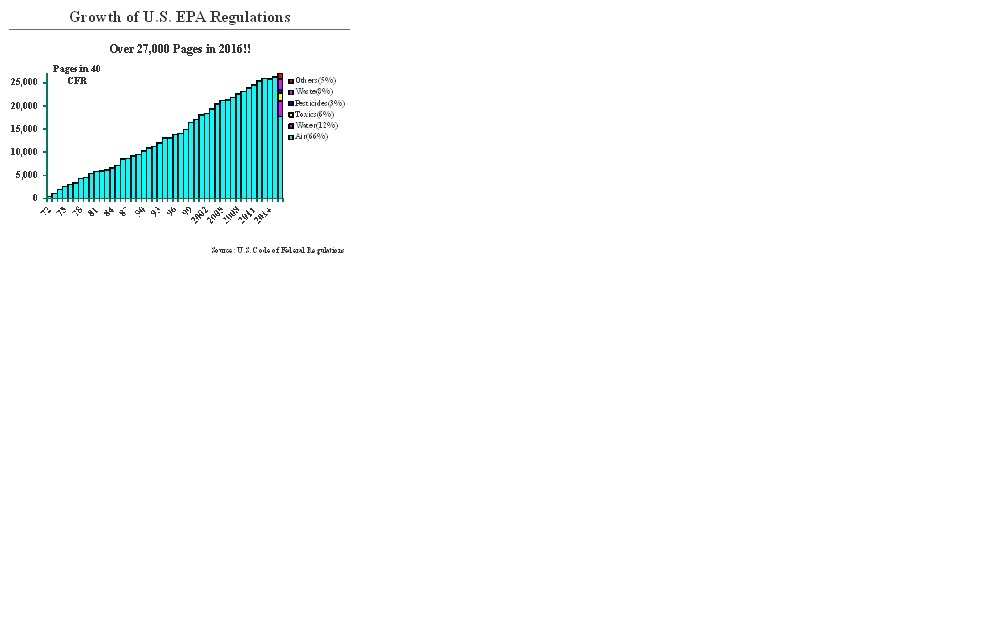 "Plans to protect air and water, wilderness and wildlife are in fact plans to protect man."
Stewart Udall, 37th U.S. Secretary of the Interior (1961-1969)
With the inauguration of a new U.S. President and the changing of the guard in the Executive Branch of the government, there has been considerable discussion and concerns expressed about new directions that might be taken by the incoming administration. One area of heightened interest has been regulatory reform. This article discusses what regulatory reform might mean to one particular government agency – the U.S. Environmental Protection Agency (EPA). To put things in perspective, first the history of environmental laws and regulations is discussed briefly. This is followed by an analysis of the historical growth of environmental regulations and how a January 30th Presidential Executive Order and certain other initiatives might impact that growth. And finally, a word of caution about gutting environmental regulations, lest we forget the Agency's legislated responsibilities and substantial accomplishments in protecting human health and the environment.
Read More